Awards updates
1 minutes and 1 seconds read.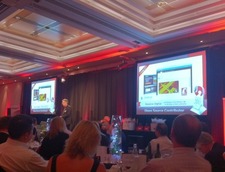 OK, so we didn't win this year's New Zealand Open Source awards but the gala was fun and we met some very nice people. While we were sitting around drowning our sorrow with caffeine and dunking our disappointment with Japanese donuts, we found out we've just been nominated for a SMAC award!
The SMACs are chosen by industry professionals and awarded to the best website and design practitioners in the North East of England. We figure, if you go far enough, New Zealand actually IS northeast of England. Anyway, nominees are submitted online by the public and we're excited to have made it to the shortlist. 
If you're in the neighborhood, the winners will be announced on December 17th.